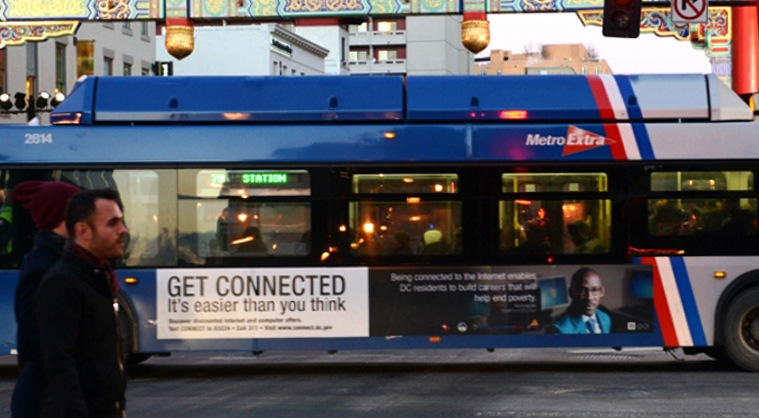 Direct Resident Engagement
Connect.DC works with local partners to engage residents in their neighborhoods and at community events. These outreach efforts help us inform residents about everything from new training classes to affordable internet offers. Our partners conduct surveys to gain a better understanding of how residents access and use technology.
Public Awareness Campaigns
Connect.DC utilizes transit, radio, and newspaper ads to make residents more aware of the benefits of being online and connect them to the technology resources they need.