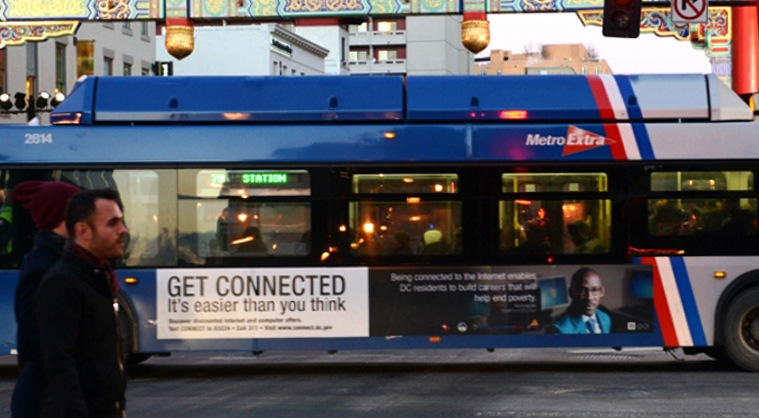 Direct Resident Engagement
Connect.DC works with local partners to engage residents in their neighborhoods and at community events. These outreach efforts help us inform residents about everything from new training classes to affordable internet offers. Our partners conduct surveys to gain a better understanding of how residents access and use technology.
Public Awareness Campaigns
Connect.DC utilizes transit, radio, and newspaper ads to make residents more aware of the benefits of being online and connect them to the technology resources they need.
"The Bridge"
Text messages are a great way to reach residents who don't have internet access or email accounts. We call our text message platform "The Bridge" and we use it to stay in touch with residents so they know about new products, computer training classes, and events. Text INFO to 83224 to subscribe to our mobile updates.
Social Media
At Connect.DC, our public awareness and engagement extends naturally to Facebook, Twitter, Instagram, YouTube and SlideShare where we share photos and videos, technology news, product information, and more. Social media is a great way to hear back from the public so connect with us today!