JOIN THE DIGITAL REVOLUTION - Issue 8
Friends,
It's been a busy year so far but expect to see more of Connect.DC as we move into the summer months!
We recently launched an innovative community outreach program--Connected Communities--that promises to meet DC neighborhoods where they are. We're working with community stakeholders to learn more about the challenges facing each neighborhood, understand how residents and small businesses are using technology (or not), and find ways to increase digital access and use.
Speaking of access, I recently wrote about the importance of public-private partnerships to increasing digital access and literacy in CitiesSpeak, the official blog of the National League of Cities. I'd love to hear your thoughts and get your feedback.
The Howard University Middle School of Mathematics & Science (MS)2 definitely understands the power of partnership. I was pleased to participate as a judge in the school's 2nd Annual Clearly Mobile Innovation Challenge on Tuesday, June 3rd. Eight teams of seventh- and eighth-grade students presented their projects to a distinguished panel of judges from both the private and public sectors for an opportunity to win first place and the chance to fully develop and fund their winning apps.
Even with all of the important work going on in the city, we think it's important to have a little fun too. That's why we're hosting a Technology Scavenger Hunt on August 16th with local partners that will send DC residents across the city to demonstrate the relevance of tech to their everyday lives. And, as always, keep an eye out for the Mobile Technology Lab, which has a full schedule of events across the city!
We are determined to make certain that everyone in the District has the tools and skills needed to get the most out of today's technology. Many thanks to those of you who have given your time, expertise, and feedback thus far in 2014. Your support has fueled our impact in neighborhoods across the city.
Hope to see you at some point this summer!
Delano
Director, Connect.DC
ps. Check out the April East of the River Magazine article about our efforts: OCTO Does Digital Inclusion with Connect.DC
________________________________________
'Connected Communities Initiative' Launched in DC Neighborhoods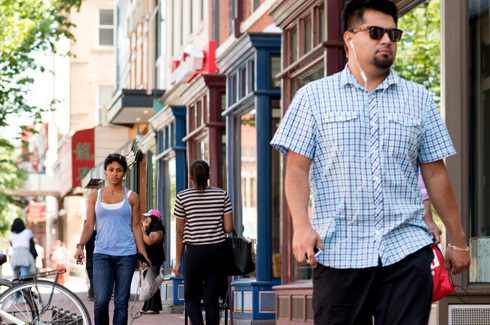 Launched this week, the Connected Communities Initiative aims to increase Internet access and use by residents, businesses, and community institutions in low- and moderate-income neighborhoods in DC. Created with input from residents and led by local stakeholders, the Initiative will build a culture of digital use to support neighborhood goals in areas such as employment, education, and health. The Initiative will engage community stakeholders through planning meetings, focus groups, and community conversations to create community technology plans that outline specific recommendations for increasing broadband adoption and technology access in each community. In addition, digital demonstration projects will give stakeholders tangible examples of how technology can be used to create more engaged, informed, and empowered communities. Click here to learn more.
Interested in participating in one of our focus groups? If so, text CCI to 83224, email [email protected] or call (202) 478-5960.
________________________________________

Connect.DC Issues a Call for Partners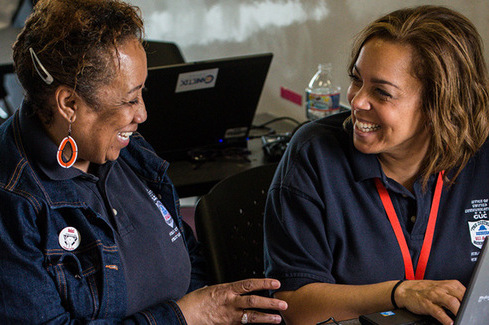 An Internet connection gives DC residents and families the opportunity to achieve their personal and professional goals and remain competitive in the digital economy. Yet approximately 150,000 District households—primarily in low-income neighborhoods—lack high-speed Internet service. Through our partnership with national nonprofit EveryoneOn, we are offering options of home Internet service for $10 or less a month and $150 computers for low-income individuals and families. We are seeking enrollment and promotional partners to help eligible residents purchase these offers and share information on the benefits of Internet access and other technology-related resources. If your organization is interested in partnering with us, click here to get in touch.
RELATED: Press Release - EveryoneOn, Connect.DC Pledge to Connect 1,000 D.C. Households
________________________________________
Save the Date - Connect.DC Technology Scavenger Hunt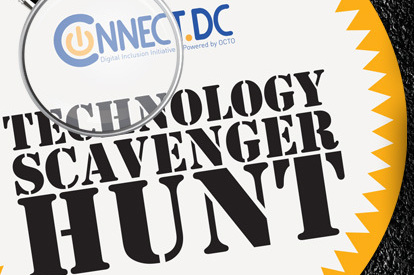 Join us on Saturday, August 16th at 11:00am for the Connect.DC Technology Scavenger Hunt, an "Amazing Race"-style dash through the Benning Ridge/Marshall Heights and Historic Anacostia/Hillsdale/Barry Farm areas. At kick off, residents will receive 12 clues that will lead them to partner locations and the chance to win a cool prize. The Scavenger Hunt will give participants the opportunity to become familiar with technology through exposure to accessible locations, digital literacy activities, social media uses, and Connect.DC tools (including our Digital Citizenship Guide and Tech Locator). The kick off and finish line will be at OCTO Headquarters (200 I Street, SE). Participants and other DC residents can browse and engage with partners in our vendor area to learn about other digital citizenship-related services in the District. The Scavenger Hunt is a digital demonstration project of Connect.DC's Connected Communities Initiative.
Registration opens soon!
________________________________________
MTL Creates Community Technology Buzz



With the onset of summer, community groups and District government agencies serving residents in high-need neighborhoods are using the Mobile Technology Lab (MTL) more than ever. In fact, the vehicle is booked most Saturdays until September. This year alone, there have been more than thirty MTL events! From providing Internet access to residents in parts of the city where home Internet adoption rates are low to assisting programming partners in their efforts to serve District residents, the MTL has been a key resource for community technology. Recent events include Byte Back Community Computer Day (Brookland, Ward 5), Community Health and Wellness Fair (Mayfair Mansions, Ward 7) and the Broccoli City Festival (Congress Heights, Ward 8). If your organization is interested in the using the MTL, click here to submit a request. We look forward to hearing from you!
________________________________________
Intern Spotlight: Alena J. Russell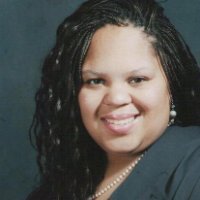 Please join us in welcoming Alena Russell to OCTO! Alena will assist the agency in human capital management and support Connect.DC's community outreach and engagement efforts. As a Ward 7 resident, Alena is well acquainted with digital inclusion-related issues. Alena is a rising senior at The George Washington University, majoring in Psychology. She is a 2011 graduate of The School Without Walls. Alena interned at the U.S. Department of Housing and Urban Development the past two summers, where she was recognized with an Outstanding Participation award. She aspires to obtain both a Juris Doctor in Family Law and a Master of Social Work. Alena will be working at OCTO through November 2014.
________________________________________
The Internet is no longer a luxury, it's a lifeline! – Sharmila K., Ward 5 resident