JOIN THE DIGITAL REVOLUTION - Issue 7
Do Something Better - A Nonprofit Technology Summit Held On March 25th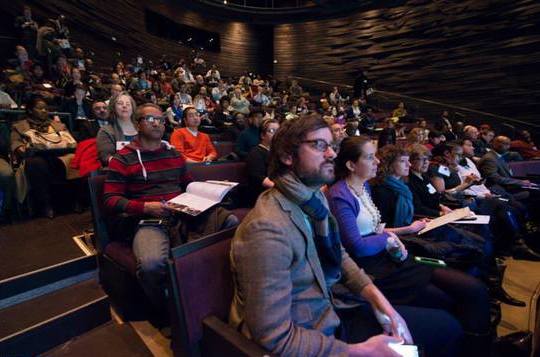 More than 200 nonprofit executives, tech enthusiasts, and innovators swarmed Arena Stage for Do Something Better- A Nonprofit Technology Summit on March 25th. Hosted by Connect.DC, national nonprofit EveryoneOn and the Mayor's Office of Partnerships and Grant Services (OPGS), this summit served as a platform for nonprofits to incorporate technology into daily operations and outreach as well as join the effort to combat the digital divide in the District. Attendees were treated to engaging panels, workshops, and sessions featuring Deputy Mayor Victor L. Hoskins, Laura Breeden and Gustavo Velasquez, as well as representatives from Microsoft, Discovery Education, Peer Insight, the National League of Cities (NLC) and more. Attendees also browsed 20 exhibitor tables which highlighted products, programs, and initiatives to help nonprofits expand technology resources.
Here are links to some of the presentations:
Gustavo Velasquez' keynote speech
Laura Breeden's slide deck
Startup Middle School's slide deck
List of resources discussed in Faster, Smoother, Slimmer Nonprofit Operations panel
More on Design Thinking
For even more, check out Ananda Leeke's Storify blog!
The event was supported by 30+ volunteers who helped with registration, tech support, site navigation and so much more. Summit partner EveryoneOn provided program development support and lunch, along with a contribution from T-Mobile. Community IT Innovators, the Beekeeper Group and OmniStudio donated one hour of IT consulting each to three lucky winners. These organizations also provided promotional support along with INSPR Media, The Nonprofit Technology Network (NTEN) and Caravan Studios, a division of TechSoup Global.
Attendees were asked to join Connect.DC and EveryoneOn as an enrollment partner in the effort to get thousands of DC residents online through low-cost Internet offers.
Learn more: Press Release | Photos | Video
View the conversation on Twitter under #NPTECHDC2014
________________________________________

Connect.dc.gov Has Gone Mobile!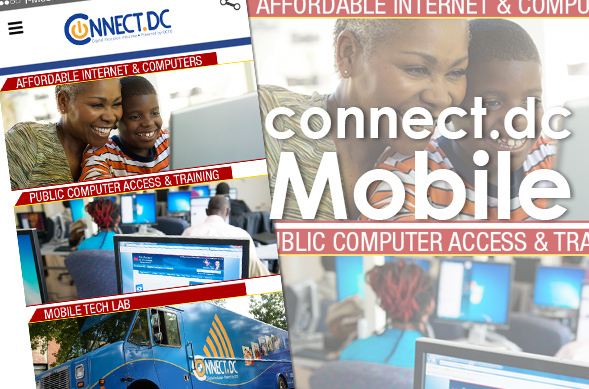 In an effort to reach low-income groups that own smartphones, we recently launched a mobile website that offers simple and easy navigation around Connect.DC's core products and services: Affordable Internet & Computers, Public Computer Access & Training, and Mobile Tech Lab (MTL). This site also features a full concierge of other services including events, social media, and contact information. View the site by going to www.connect.dc.gov from a smartphone or tablet.
________________________________________
Tech Locator Unveiled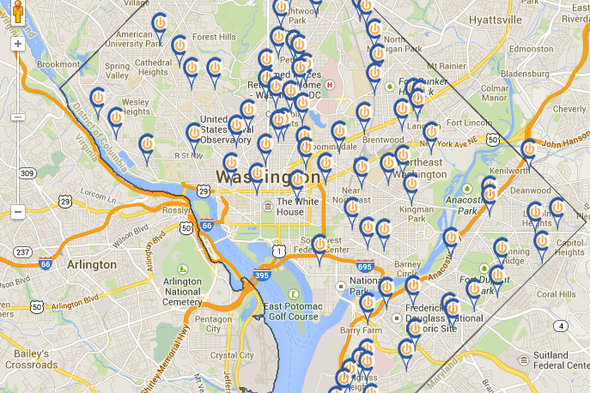 Need to know where you can go for public computer access or tech training? We have the tool for you! Unveiled last week, the Connect.DC Tech Locator includes 82 locations that offer useful public computer access and training around the city. Locations include DC public libraries, DC recreation centers, nonprofit organizations, and more. Users of this tool can search by ward, facility type, zip code, address and by Internet, WiFi or training availability. The tool can be accessed through the Connect.DC desktop or mobile site. Created in partnership with OCTO's Geographic Information System (GIS) team.
________________________________________
MTL Drives Home the Message that Internet Access Matters



The Mobile Tech Lab (MTL) continues to drive home the message that Internet access matters. Since the beginning of 2014, the MTL has traveled to nearly 10 community events in parts of the District where home Internet adoption is low. To date, the MTL has been utilized to:
Assist the Mayor's Office on Community Discussions for the St. Elizabeth East Innovation Hub
Provide Internet access to residents at 2 Youth STEM Summits: H.D. Woodson High School and the headquarters of the DC Promise Neighborhood Initiative (DCPNI).
Help DC HealthLink sign up residents for health insurance.
The vehicle also serves as a free and open Internet lab, allowing residents to drop by to check email, look for jobs online or connect with friends and family on social media. As the weather warms and more community events are planned, expect the MTL to have a full schedule. If you work at a government agency or belong to community-based organization and are interested in the using the MTL, click here to submit a request.
________________________________________
NEW: Digital Citizenship Guide

Released last week: 12 Ways Being Online Can Improve Your Life: The Connect.DC Guide to Digital Citizenship. Digital citizenship describes the ability to use technology to reach goals and respond to challenges in the most important areas of life, including employment, education, health, housing, and more. This guide was created to give low- or non-adopters of technology an overview of how technology affects each part of life, 3 things a person can do today with Internet access, an interesting technology fact, and one way to get started. Click here to view the entire booklet.