Monday, September 29, 2014
JOIN THE DIGITAL REVOLUTION - Issue 9
The Road Forward // Bridging the Digital Divide in the Nation's Capital

Connect.DC hosted a dynamic discussion with top thinkers on digital inclusion, economic development and public-private partnerships at The Washington Post on Monday, September 22nd. More than 120 policymakers, practitioners, educators, researchers, residents, business and community leaders and other stakeholders in the DC area discussed best practices and offered engaging insight into our future city. Experts and guests talked about the current state of the digital divide and how DC can continue to use technology to create more inclusive, engaged and empowered communities.
Special thanks to our distinguished presenters and panelists, program partner Digital DC and promotional partners National Institute for Civil Discourse and Collaborate by Fosterly.
View photos | Watch the video recording
View the conversation on Twitter using the hashtag #roadforwardDC
________________________________________

Twitter Town Hall



On September 9th, the Connect.DC team moderated a lively Twitter Town Hall -- a virtual community conversation -- on the impact of social media on civic engagement. Participating panelists included ANC Commissioners Janis Hazel and Antawan Holmes; Ward 8 resident and community activist, Monique Diop; community organizations East of the River Family Strengthening Collaborative (ERFSC) and the United Planning Organization (UPO); and DC's Department of Transportation (DDOT). Panelists were asked several questions about how they engage with residents using social media to discuss important issues impacting their communities.
Sixty people contributed to the Town Hall, which reached more than 205,000 people online. The Twitter Town Hall was the second digital demonstration project for the Connected Communities Initiative (CCI). The purpose: to show how everyday people can leverage online tools to become civically engaged and communicate with elected officials about issues that are relevant to their lives.
Interested in participating? If so, text CCI to 83224, email [email protected] or call (202) 478-5960
View the conversation on Twitter using the hashtag #civictechDC
________________________________________
Hunt for Technology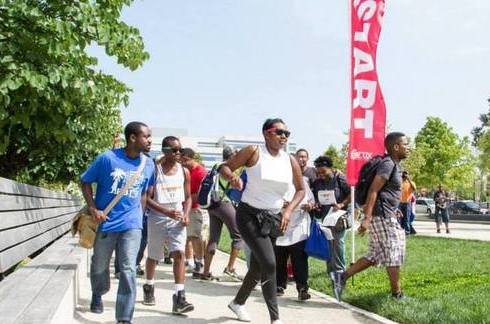 Dozens of District residents joined Connect.DC and partners for a Technology Scavenger Hunt on Saturday, August 16th for an "Amazing Race"-style dash through the Benning/Marshall Heights and Anacostia/Hillsdale/Barry Farm areas. The Scavenger Hunt was designed to familiarize District individuals and families with technology resources, including public Internet access locations, digital learning activities, social media platforms and Connect.DC digital citizenship tools. The event featured a Community Day in The Yards Park neighborhood with remarks from CTO Rob Mancini, a local vendor area, entertainment, music, food, face painting and great resources for the whole family.
At kick off, residents received thirteen clues that led them to partner locations and the chance to win a cool prize. Participants were required to complete a digital activity before moving on to the next location. Three winning teams took home tablet computers.
View photos | View the activity on Twitter using the hashtag #DCTechHunt
________________________________________
Mobile Tech Lab 2.0 Coming Soon!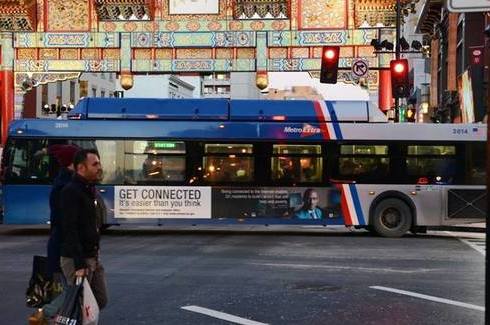 Connect.DC's Mobile Tech Lab (MTL) is undergoing a major renovation that will increase its capacity to host trainings in local communities. Stay tuned for the unveiling of MTL 2.0 later this year.